WHAT WE DO
Programmed Maintenance
Monitoring excess vibration in rotating equipment is key to early identification of possible asset problems. Vibration monitoring uses accelerometers to measure changes in amplitude, frequency, and intensity of forces that damage rotating equipment. Studying vibration measurements allows the discovery of imbalance, looseness, misalignment, or bearing wear in equipment prior to failure. Regular monitoring can predict future failure and avoid costly down time. Long before a bearing fails it will produce noise in one form or another. The frequency range will be anywhere from physical shaking to very high pitch audible sound. The loudness (amplitude) may be very small at first which means you will be unaware of it (especially in a noisy environment) unless that sound can be amplified. Our Bearing-Safe will pick up the sound with its sensor, analyse it and graphically display the nature of any problems so a maintenance schedule or a repair can be undertaken, enabling the repair of problem components prior to failure. Condition monitoring not only helps plant personnel reduce the possibility of catastrophic failure, but also allows them to order parts in advance, schedule manpower and plan other repairs during the downtime. This can save substantial amounts of money and avoid unforeseen breakdowns.
Monitoring and detecting gas leaks or air leaks can alert you to hidden money wasting faults. The frequencies given off by such leaks are usually ultrasonic so a broad-band ultrasonic receiver is needed. In addition, ultrasound is also given off by corona discharges on high voltage equipment prior to a calamitous breakdown. Our SLD ( sonic leak detector ) is the product for this application..
FIRST CLASS PRODUCTS
Ultrasonic Testing Equipment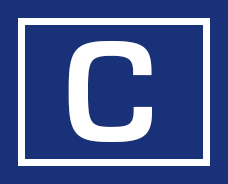 International Customer Base and Exceptional Service.
Accreditations and Affiliations
ABS Type Approved Equipment