The DOOR-SAFE™ kit is contained in a blue plastic foam-lined case for easy storage and transportation.
The DOOR-SAFE™ transmitter generates ultrasound on one side of the door or hatch, and the receiver unit on the other side of the door or hatch tires to detect any ultrasound.
If no ultrasound is detected the door or hatch is water-tight.
If ultrasound can pass through the doors or hatch seals, it means that so can water.;
If ultrasound is detected, it will be shown on the receiver unit in decibels, and also converted to an audible sound, which can be heard through the headphones.
The size of the problem can be established from the strength of the signal displaced in dB (decibels). This is the Classification Society DNV requirement.
Plug in the headphones and inspection microphone to the receiver unit.
Turn on the transmitter unit and place it on one side of the door or hatch.
Obtain an open door value as a reference.
Close and seal the door and from the other side, pass the inspection microphone over the door seals to see if any of the ultrasound emitted from the transmitter unit can be detected.
To be water-tight the value must be 0 dB, if a value of 1-10% of the open door reference value is detected the seal is accepted as weather-tight, any readings above 10% of the open door value and the door is not weather or watertight
DOOR-SAFE™ transmitter unit in a leather case with straps
DOOR-SAFE™ receiver unit in a leather case with straps
Flexible inspection microphone and lead
Extension arm with non-slip grip
Hard hat compatible or noise isolating padded headphones
Tripod for transmitter placement
Full operating instructions
Certificate of calibration and conformity
ABS Type approved certificate
6 high power alkaline AA batteries
PP3 9V battery
Blue, foam-lined, stock-proof polymer, water-resistant carry case
The Class Instrumentation DOOR-SAFE™ can be used to determine the integrity and water tightness of:
Watertight doors in the offshore, marine and aerospace industries
Watertight hatches
Windows
Navy watertight and weathertight doors and citadels
Shipping containers
Cars
Yachts
Caravans
Transmitter –
Weight – 475g (1lb 1oz)
13 emitters giving omni-directional ultrasound emission
Dual-frequency transmission – 39.95KHz and 40.04KHz for two-tone reception
High power output = 200mW
Low power output = 100mW
Simple ON/OFF control
Built-in magnets for attaching to steel panelling or tripod
Power supply – 6 x AA alkaline batteries
25 hours battery life
Dimensions – 190 x 100 x 60mm (max) (7.5" x 3.9" x 2.4")
Dimensions in leather case – 220 x 120 x 80mm (max) (8.7" x 4.7" x 3.1")
Weather proof leather case to IP66, designed to protect it if dropped
Neck strap for hands free use
Receiver –
Weight – 350g (12.3oz)
Internal 1 Watt loudspeaker – can be used instead of headphones
Internal microphone – can be used in the event of microphone loss
Numeric digital display with readings in dB scale & bar graph
PEAK HOLD capability to record the maximum reading
Backlight button with ON/OFF or auto OFF after 30 seconds
Power supply – 1 x 9v PP3 rechargeable or alkaline battery
Battery life – 40 hours nominal with a PP3 alkaline battery
Dimensions – 160 x 100 x 30mm (6.3" x 3.9" x 1.2")
Weatherproof leather case – IP66, designed to protect if dropped
Neck and wrist straps for hands-free use
Microphone –
Weight – 110g (3.9oz)
Dimensions – 330 x 10mm diameter (13" x 0.4")
Bright yellow to aid visibility
1m (1 yard) lead
BNC easy connection for instant replacement
Extension Arm –
Extension arm with non-slip grip attachment
Headphones – 2 different options –
Weight (option one) 50g (1.7oz)
Weight (option two) 100g (3.4 oz)
5mm stereo jack plug
Volume control is independent of digital display
Padded for noise insulation
Hard hat compatible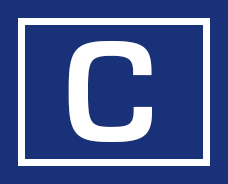 International Customer Base and Exceptional Service.
Accreditations and Affiliations
ABS Type Approved Equipment