WHAT WE DO
Tightness Testing
If you want to find a hole in vessel or a tank, there is a good chance that ultrasonic can help.
Often called 'UT' or 'UT testing' this involves the generation of ultrasonic sound using an ultrasonic transmitter, placing this physically on one side of the object/item you are testing and then checking with a receiver tuned to the transmitter frequency to see if there is any ultrasound. The ultrasound can only go through an air hole meaning it detects any air leaks.
Ultrasound is not audible so the receiver converts the ultrasound to an audible sound.
This audible sound is heard through headphones or a small internal loudspeaker. If you want to know the size of the hole, then we have products that will display the intensity in decibels. Decibels are the universal unit for sound measurement.
If it needs precision measurements, we suggest our Door-Safe.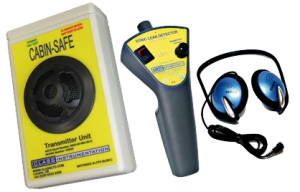 If it is on a small scale and is a low budget i.e. testing trams, trains, cars, containers etc. then our Cabin-Safe System is recommended. If you want to know if there is a hole in a pipe or container of pressurised gas then there is no need for a transmitter. The escaping gas, unless it is a very small hole, will cause a turbulence which will produce sound. This sound is often above the frequency than we can hear ( greater than 15KHz ). To hear this leakage a receiver is needed and as the range of frequencies given off by the escaping gas is unknown then a wide frequency range receiver is needed. Our Sonic Leak Detector ( SLD ) accepts a very wide range from 20KHz to 200KHz. The receiver converts the inaudible sound into an audible sound heard with the headphones.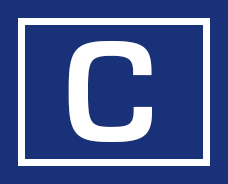 International Customer Base and Exceptional Service.
Accreditations and Affiliations
ABS Type Approved Equipment