WHAT WE DO
Leak Detection
Ultrasonic can be used to detect the ultrasound that is emitted by the turbulence of leaking gas so useful in looking for leaks of refrigerants or from pressurised containers. Leaks in airplanes fuselages can be found by increasing the internal pressure and scanning the outside for the tell-tale hiss using our SLD ( Sonic Leak Detector).
The Sonic Leak Detector can also be used with a Cabin-Safe or Door-Safe transmitter to detected holes in enclosed spaces & containers like fuel tanks, refrigerator door seals, containers, cars yachts etc. The built in laser beam in the SLD allows accurate location of the leak.
Electrical arcing* can be easily detected and the leak location rapidly and accurately identified through the headphones. The SLD can significantly reduce leak detection times and produce substantial cost savings.
*A characteristic of some faults on high voltage electrical systems is a corona discharge, this occurs when there is a breakdown of insulation. A fire will breakout if it is allowed to continue. However, with the discharge there is an emission of ultrasound that can be detected by scanning with our SLD.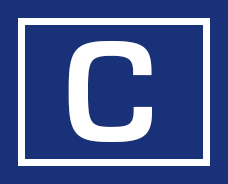 International Customer Base and Exceptional Service.
Accreditations and Affiliations
ABS Type Approved Equipment