The SONIC LEAK DETECTOR™ uses an electronic process called 'heterodyning' to convert high-frequency leak sounds to a lower range frequency so it is able to be heard by the human ear.
The noise that plays when a leak is detected is a hissing sound when you find the source of your leak. The laser precisely pinpoints the source of the leak.
Check the battery of the SONIC LEAK DETECTOR™ by turning it on. The red laser should work continuously. This means that the battery is fully operational. If the laser flashes this indicates the battery is low and news to be changed.
Plug in the headphones – a hiss should be heard through the headphones and its volume should be adjusted by the volume control.
All of the ambient ultrasonic sound will be heard through the headphones.
Move the SONIC LEAK DETECTOR™ around and you will be able to hone in on any particular hissing or crackling sound. The laser will pinpoint the leak so you can find where your problem is.
SONIC LEAK DETECTOR™ unit
Hard hat compatible headphones
Full operating instructions
2 x 9v PP3 battery
Foam-lined black polymer carry case
The SONIC LEAK DETECTOR™ can be used for monitoring bearings on various different things:
Marine stern tubes
Marine alternators
Seawater pumps
Hydroelectric plants
Wind turbines
Rail axle bearings
Axle box breakdowns
Helicopter gearboxes
Automobile bearings
Water pumps
Air conditioning units
The SONIC LEAK DETECTOR™ can be used for a number of different things:
It can locate leaks in air and steam.
It can locate leaks in non-flammable gas systems, including pipes, fitting, valves, cylinder and pressure vessels.
It can pinpoint leaks in brake systems, tubes, tires and radiators.
It can detect leaks in vacuum systems.
Finds the source of wear and tear in bearings.
It can detect air conditioning and refrigeration leaks.
Operational Weight – 224g
Shipping Weight – 600g
Unit –
Weight – 190g
Dimensions – 190 x 90 x 60mm
Carry Case –
Dimensions – 220 x 200 x 80mm
Microphone –
Headphones –
Weight – 50g
5 Stereo jack plug
Compatible with both stereo and mono headphones
Power supply –
1 x 9v PP3 Alkaline battery
Battery life – 40 hours nominal with PP3 alkaline battery
Temperature Range –
Features –
Red laser pointer to precisely locate the leak
American Bureau of Shipping Classification Society Manufacturing Process Approval
ISO 9001:2015
NATO Stock Number 6635-99-474-7886
NCAGE Number U0B22
CE Mark Directives & Laws 89/336/EEC (Electromagnetic Compatibility)
IIMS Corporate Membership Number C508
NFPA Membership Number 2800960
FPA Membership Number 27135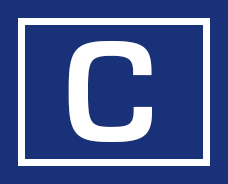 International Customer Base and Exceptional Service.
Accreditations and Affiliations
ABS Type Approved Equipment