The TOUCHSTONE™ 2 uses the magnetic properties of the substrate material to determine the coating thickness – ie, the distance that the sensor face is held of the steel by the coating.
Calibrate the sensor by placing it on both the uncoated steel block AND the non-magnetic calibration block.
Press the sensor firmly onto the coated surface and the thickness of the coating will be displayed.
The TOUCHSTONE™ 2 coating thickness gauge
Steel block
No – magnetic calibration block
Hall effect sensor
Full operating instructions
Spare 9v PP3 battery
Foam-lined black polymer carry case
The TOUCHSTONE™ 2 coating thickness gauge can be used in a number of different industries:
The Shipping Industry
Civil Engineering
Petro – Chemical
Offshore
Automotive
Research
The TOUCHSTONE™ 2 hall effect sensor will measure a wide range of non magnetic coatings on ferrous substrates including:
Paint
Plastic
Stainless Steel
Galvanised Zinc
Aluminium
Tin
Its highly accurate Hall effect sensor has a simple calibration and can measure ANY non – ferrous coating up to 8mm.
Operational Weight – 150g
Shipping Weight – 800g
Unit –
Weight – 160g
Dimensions – 145 x 80 x 40mm
Carry Case –
Dimensions – 220 x 200 x 80mm
Applications –
Can be applied to any non-ferrous coating on ferrous material (made of or containing iron)
Power supply –
1 x 9v PP3 Alkaline battery
Battery life – 40 hours nominal with PP3 alkaline battery
Temperature Range –
Coating Range –
Resolution –
Accuracy –
± Microns up to 1mm, and then 1.5%
Unit of Measurement –
Switchable between microns and thousands of an inch
Display –
5mm high LCD Screen
Measurements in either microns or thousands of an inch
Low battery indicator
Auto shut off after 3 minutes of inactivity
American Bureau of Shipping Classification Society Manufacturing Process Approval
ISO 9001:2015
NATO Stock Number 5220-99-464-9595
NCAGE Number U0B22
CE Mark Directives & Laws 89/336/EEC (Electromagnetic Compatibility)
IIMS Corporate Membership Number C508
NFPA Membership Number 2800960
FPA Membership Number 27135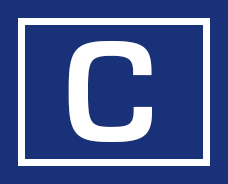 International Customer Base and Exceptional Service.
Accreditations and Affiliations
ABS Type Approved Equipment