The PLI PLUS™ Portable Liquid Level gauge is designed to offer a simple, accurate, rapid and reliable method of determining the liquid level of high or low pressure in different gasses.
This includes CO₂, Halon, FM200, Propane and any liquefied gas under pressure, without the need to move or weigh the cylinders.
The PLI PLUS™ can be used on cylinders, pipework, and any single skinned holding vessel with up to 25mm thick walls. The unit will also indicate the level of oil or water in a container or tank. The PLI PLUS™ gives accurate results by generating an ultrasonic sound wave that travels through the container and into the fluid or liquified gas.
The pulse responds differently to the presence or absence of liquid. This indicates the level of the liquid.
There is no reduction in health and safety levels, and the risk of gas leaks during servicing is eliminated as cylinders remain active and in situ.
Place the sensor in an area known to be above the liquid level.
Adjust the GAIN control until the meter shows a reading near 10 but not above 10.
Place the sensor in an area known to be BELOW the liquid level. The meter should read towards 0 but not below 0.
Move the sensor upwards towards the liquid level. The meter will start to move towards 10. When the whole of the sensor footprint is above the liquid level, the meter will read 10. When the sensor is at the liquid level gauge, the reading will show a value of between 10 and 0.
What you are looking for after this process is a large change in value between a reading below the liquid level and one above the liquid level.
A reading of approximately 5 at the liquid level is suggested.
The complete PLI PLUS™ includes:
PLI PLUS™ liquid level gauge
Protective leather case and neck strap
Piezoelectric sensor
Three-section telescopic extension arm
125ml bottle of couplant
Full operating instructions
4 x 9v PP3 batteries (2 spare)
Foam-lined black polymer carry case
PLI PLUS™ can take a reading from cylinders in poor condition, or suffering from a layer of rust.
It can also find the level of liquid or liquefied gas in:
Metal cylinders
Pipe work
Any single skinned pressurised vessel
Liquid storage tanks
Accuracy ±1mm
Power boost facility for cylinders in poor condition and cylinder wall thickness selector for thick (>4mm) or thin (<4mm) walled cylinders.
Weight –
Operational weight – 680g
Shipping weight – 2.5kg
Unit –
Dimensions – 200 x 100 x 40mm
Weight – 570g including batteries and leather case
Sensor –
Dimensions – 95 x 60 x 60mm
5m cable
Magnetic clamp for hands-free use
Temperature
Temperature range from -10°C to 50°C plus
Please note – when the unit is being used to determine the level of liquid CO₂, an ambient temperature of over 27°C will not give a result, as CO₂ above this temperature (27°C) changes state, from a liquid to a gas.
Telescopic Extension Arm –
Power Supply and Batteries –
2 x 9v PP3 batteries
Battery life – 20 hours nominal
Carry Case –
Dimensions – 450 x 370 x 100mm
American Bureau of Shipping Classification Society Manufacturing Process Approval
ISO 9001:2015
NATO Stock Number 6680-99-517-9122
NCAGE Number U0B22
IIMS Corporate Membership Number C508
FPA Membership Number 27135
NFPA Membership Number 2800960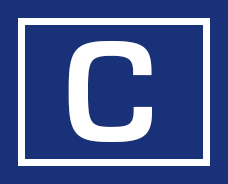 International Customer Base and Exceptional Service.
Accreditations and Affiliations
ABS Type Approved Equipment