The BEARING-SAFE™ monitors excess vibration in rotating equipment. This is key to the early identification of possible asset issues.
Vibration monitoring uses accelerometers to measure changes in amplitude, frequency, and intensity of forces that damage rotating equipment.
By using the BEARING-SAFE™ to study vibration measurements, it allows for the discovery of imbalance, looseness, misalignment, or bearing wear in equipment prior to failure. Regular monitoring can predict future failure and avoid costly and time-consuming issues in the future.
The BEARING-SAFE™ Unit
Hard hat compatible headphones
Full operating instructions
Magnetic corrosion-proof sensor
Genuine leather case
Sensor :
Magnetic clamp for handsfree use
The BEARING-SAFE™ can be used for monitoring bearings on various different things:
Marine stern tubes
Marine alternators
Seawater pumps
Hydroelectric plants
Wind turbines
Rail axle bearings
Axle box breakdowns
Helicopter gearboxes
Automobile bearings
Water pumps
Air conditioning units
It measures acceleration, velocity, and displacement at 11 different frequencies – from 32hz to 16Khz
Large graphic display
Memory for 1000 readings
Acceleration measurement – g (the pull of gravity)
Velocity measurement – m/s (meters per second)
Displacement measurement – mm
Operational weight – 650g
Shipping weight – 1.1kg
Carry Case –
Dimensions – 450 x 370 x 100mm
Sensor –
Dimesions – 95 x 60 x 45mm
Temperature Range –
American Bureau of Shipping Classification Society Manufactoring Process Approval
ISO 9001:2015 Certificate
NATO Stock
NCAGE
IIMS Corporate Membership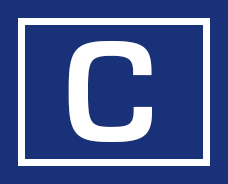 International Customer Base and Exceptional Service.
Accreditations and Affiliations
ABS Type Approved Equipment